Here is a preview of this year's underwear advertising campaign by Dolce & Gabbana.
All of the football players featured play in Italy's Serie A. Faces from left to right: Antonio Di Natale (Udinese), David Di Michele (Palermo), Fabio Grosso (Inter), Massimo Oddo (Milan) and Marco Amelia (Livorno)...
SOME IMAGES CAN BE ENLARGED: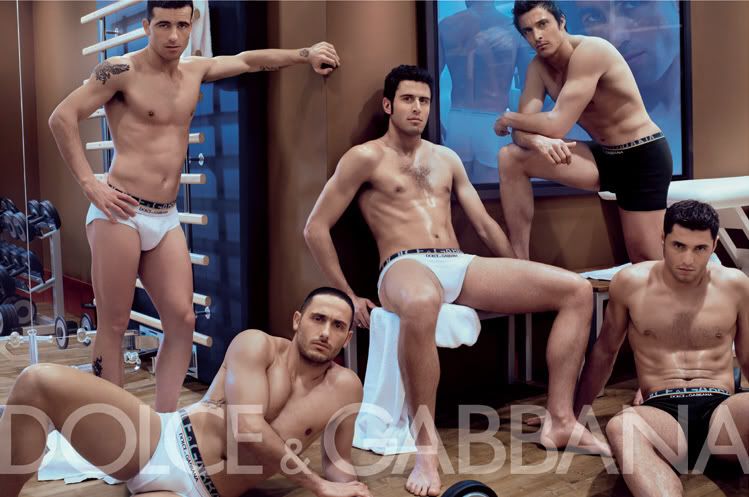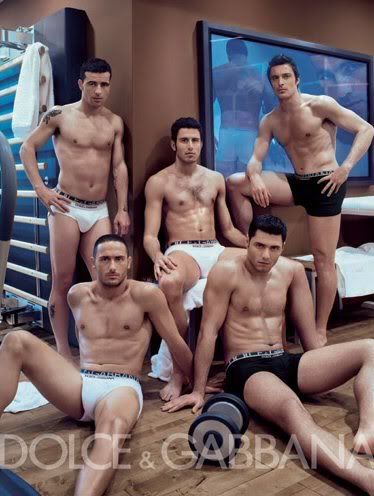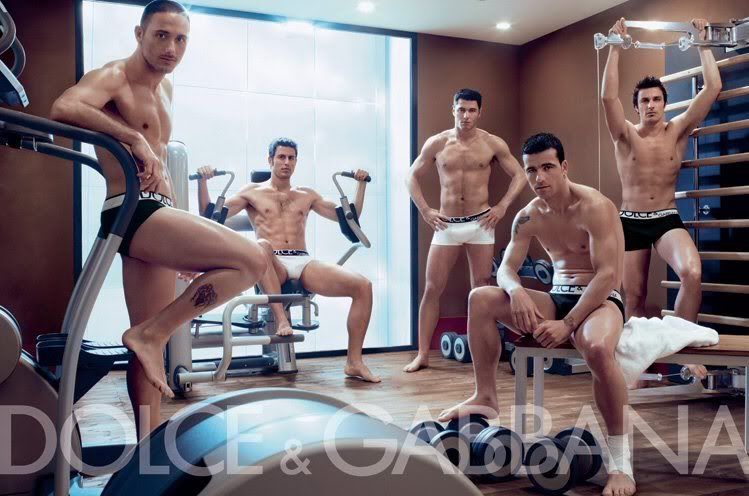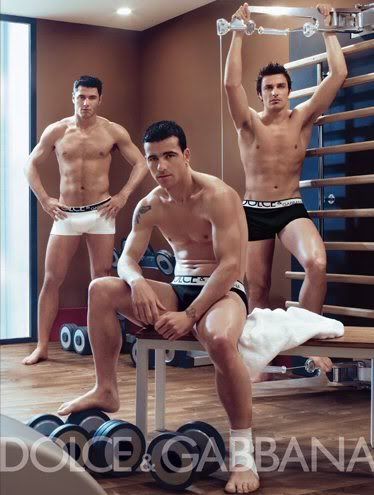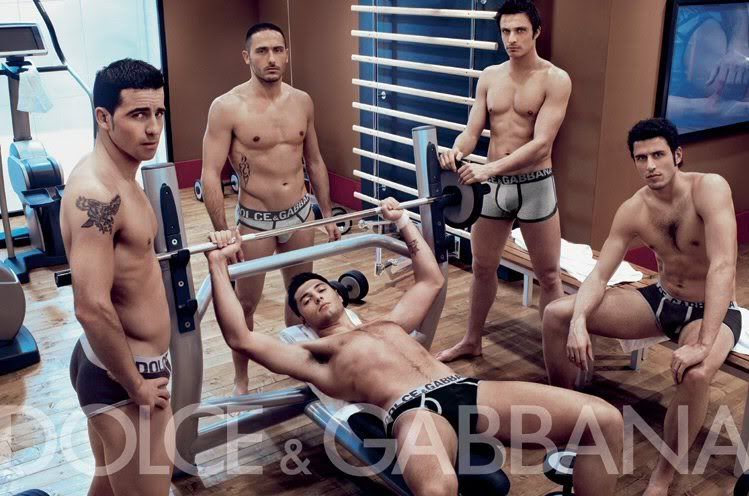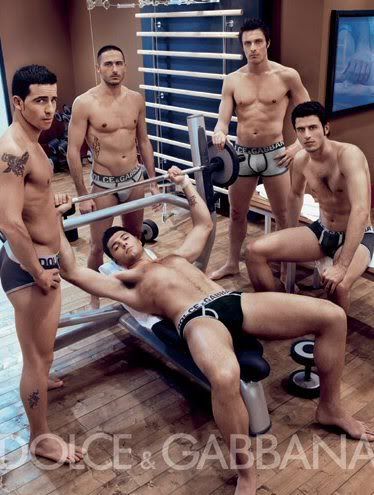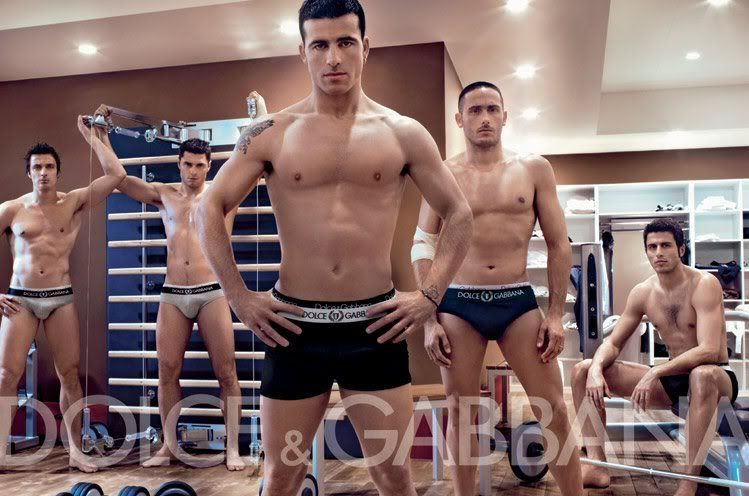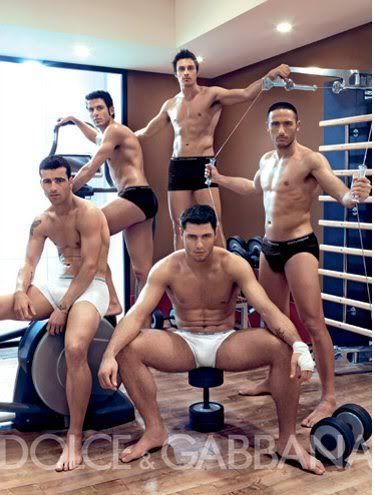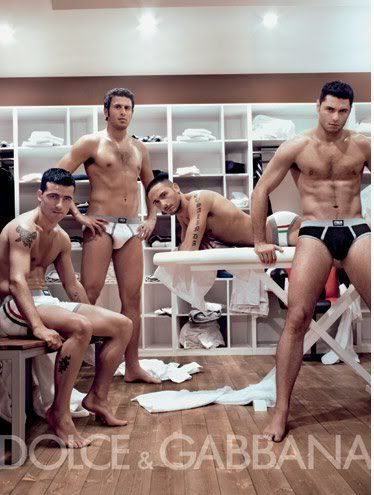 The following five images are from the 2006 advertising campaign - before Italy's 4th World Cup trophy.
Four of the five players featured in the photo shoot were part of the Azzurri's success in Germany. They were, from left to right in the first image: Andrea Pirlo (Milan), Fabio Cannavaro (Real Madrid), Genaro Gattuso (Milan) and Gianluca Zambrotta (Barcelona). The player in the far right is Manuel Blasi (Fiorentina)...