Blackburn Rovers midfielder David Bentley shows off his 'lucky' underpants...
According to the England Under-21's star, his performance on the pitch for his club in Europe is down to his lucky Jockey pants.
Bentley said: "Like most footballers I have my superstitions and if something brings you some luck then you stick with it. I bought a pair of these underpants before the first game. I scored and we won so I decided to wear them for the next game and I scored again!"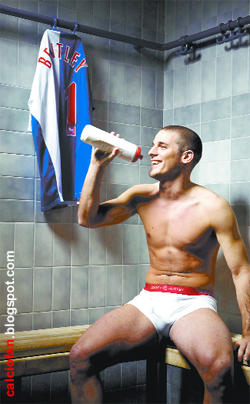 Click here for larger newspaper scan >>>